Northeast Arkansas Blood Drives
JONESBORO, Ar. (Nov 29, 2023) - The American Red Cross urges donors to give thanks and give back by making a plan to give blood or platelets in the coming weeks.

This time of year is traditionally hard on the nation's blood supply. Seasonal illness, winter weather and holiday celebrations often lead to lower appointment numbers and decreased donor turnout, making it hard to keep up with the demand for blood products. When they give now, donors can ensure patients have access to lifesaving blood and platelets through the end of the year.

The public can schedule an appointment now by using the Red Cross Blood Donor App, visiting RedCrossBlood.org or calling 1-800-RED-CROSS (1-800-733-2767). To celebrate the upcoming Prime Video release, Candy Cane Lane, those that come to give blood in December will be automatically entered to win a holiday prize package, including a $1,000 Amazon.com Gift Card and 65-inch Omni QLED Series Amazon Fire TV. There will be 12 winners. Plus, those who come to give Dec. 1-17 will get a $10 Amazon.com Gift Card by email. Terms for both offers apply. See rcblood.org/Amazon. Candy Cane Lane features an all-star cast, including Eddie Murphy and Tracee Ellis Ross, and directed by Reginald Hudlin.


Upcoming blood donation opportunities through December 17: 
---
Craighead County
Bay

12/7/2023: 1:30pm-5:30pm, Bay United Methodist Church, 300 Central Ave
Jonesboro
11/30/2023: 12pm-5pm, Central Baptist Church, 3707 Harrisburg Road

12/8/2023: 10am-3pm, Central Toyota, 3305 Stadium Blvd

12/12/2023: 11am-3pm, Families, Inc., 1815 Pleasant Grove Road
---
Cross County
Wynne

12/7/2023: 1pm-6pm, Church of Christ, 916 Bridges
---
Greene County
Paragould
12/14/2023: 10am-4pm, Paragould Municipal Utilities, 1901 Jones Road

12/15/2023: 10am-2pm, Greene County Baptist Association, 2505 Linwood Drive
---
Lawrence County
Imboden

12/13/2023: 12pm-4pm, Sloan Hendrix High School, #1 Greyhound Circle
---
Mississippi County
Blytheville
12/14/2023: 10am-3pm, Great River Medical Center, 1520 North Division Street
Wilson
12/8/2023: 9am-2pm, Rivercrest High School JROTC, 1700 West State Highway 14
---
Poinsett County
Tyronza

12/14/2023: 1:30pm-5:30pm, Tyronza Senior Center, 135 S Main St
---
Randolph County
Pocahontas

11/30/2023: 1:30pm-5:30pm, Sutton Free Will Baptist Church, 5421 US-62
---
Sharp County
Cave City
12/4/2023: 9am-1pm, Cave City High School, 711 North Main
Hardy
12/5/2023: 1pm-5pm, Hardy Civic Center, 301 East Main Street
---

How to donate blood
To make an appointment, simply download the American Red Cross Blood Donor App, visit RedCrossBlood.org, call 1-800-RED-CROSS (1-800-733-2767) or enable the Blood Donor Skill on any Alexa Echo device to make an appointment or for more information. A blood donor card or driver's license or two other forms of identification are required at check-in. Individuals who are 17 years of age in most states (16 with parental consent where allowed by state law), weigh at least 110 pounds and are in generally good health may be eligible to donate blood. High school students and other donors 18 years of age and younger also have to meet certain height and weight requirements.

Blood and platelet donors can save time at their next donation by using RapidPass to complete their pre-donation reading and health history questionnaire online, on the day of their donation, before arriving at the blood drive. To get started, follow the instructions at RedCrossBlood.org/RapidPass or use the Blood Donor App.

Amplify your impact - volunteer
A stable blood and platelet supply is critical to national preparedness. Additionally, as we are in the beginning of what is expected to be another active hurricane season, the Red Cross urges everyone to get ready now and consider becoming a volunteer to help people affected by the growing number of climate-driven disasters.

Support impacted communities by assisting at Red Cross shelters, using your professional skills as a licensed health care provider or becoming a member of the Red Cross Disaster Action Team. To learn more, visit redcross.org/volunteertoday.

About the American Red Cross:
The American Red Cross shelters, feeds and provides emotional support to victims of disasters; supplies about 40% of the nation's blood; teaches skills that save lives; provides international humanitarian aid; and supports military members and their families. The Red Cross is a not-for-profit organization that depends on volunteers and the generosity of the American public to perform its mission. For more information, please visit RedCross.org or CruzRojaAmericana.org, or visit us on Twitter at @RedCross.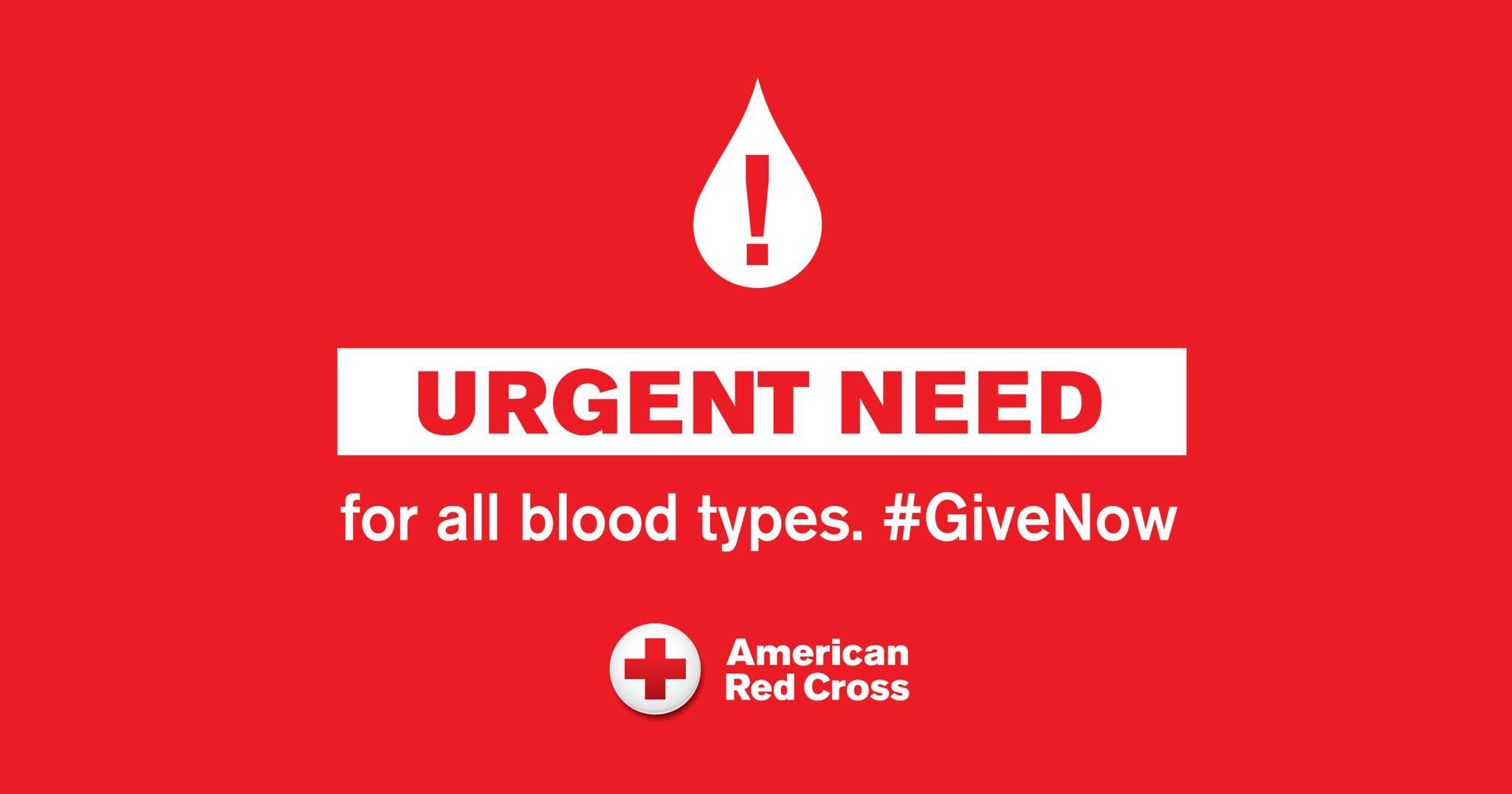 Have some events you'd like us to help spread the word about? Find out how!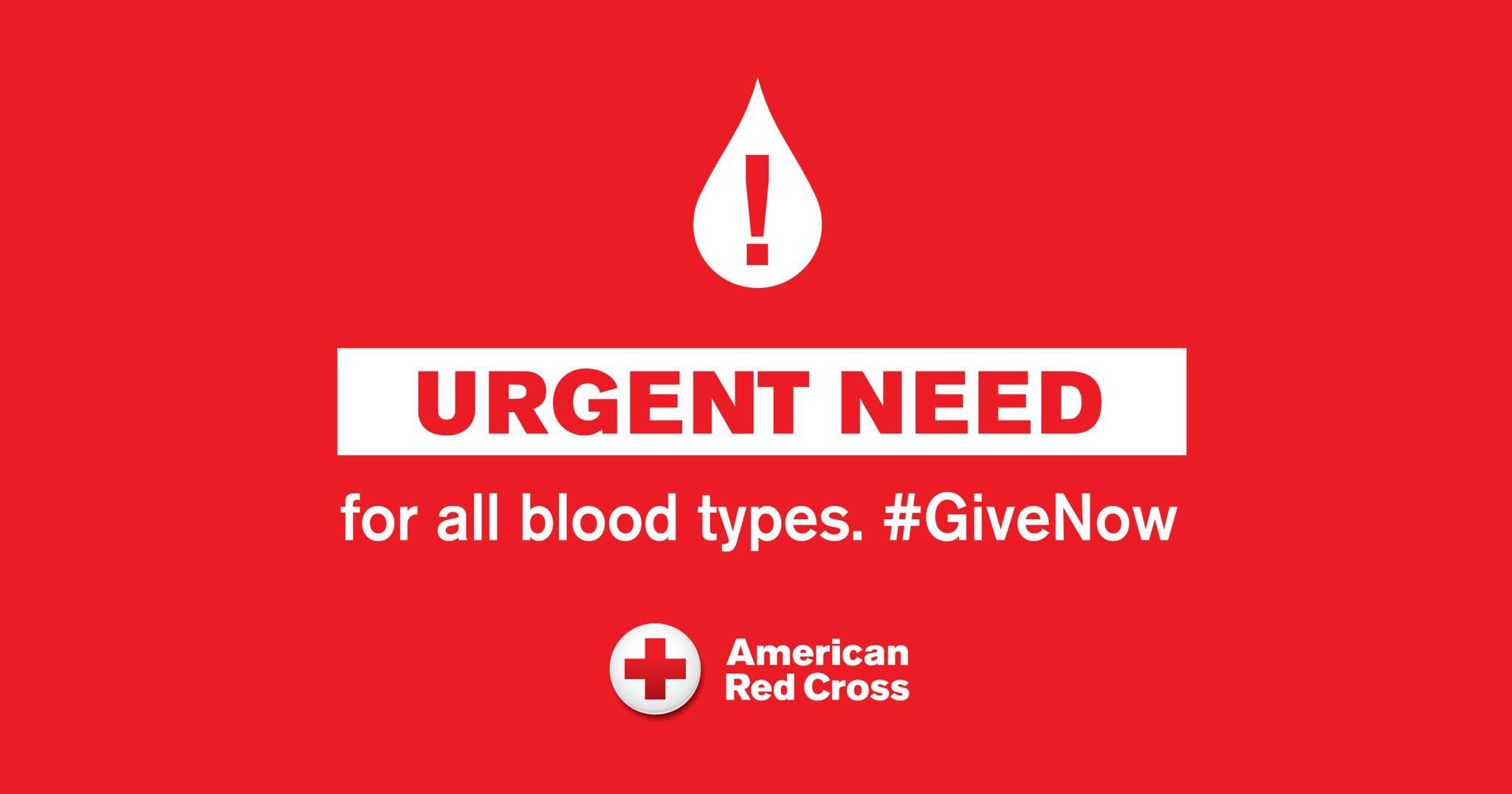 Help save a life! Find the location of a Blood Drive near you to donate to the American Red Cross!